updated 8.29.23
i am always in a state of research and exploration as I dive deeper into my erotica writing. here are some of my favorite things that I've discovered along the way.
i'm always open to learning more so don't be shy to drop a comment below. if I like it, i'll add it to the list.
i started kinky ink press when i published my erotic romance novels in 2020 and wow has it expanded from there! i now design bdsm oriented products such as the submissive planner, the submissive coupon book and a bunch of kink oriented printables.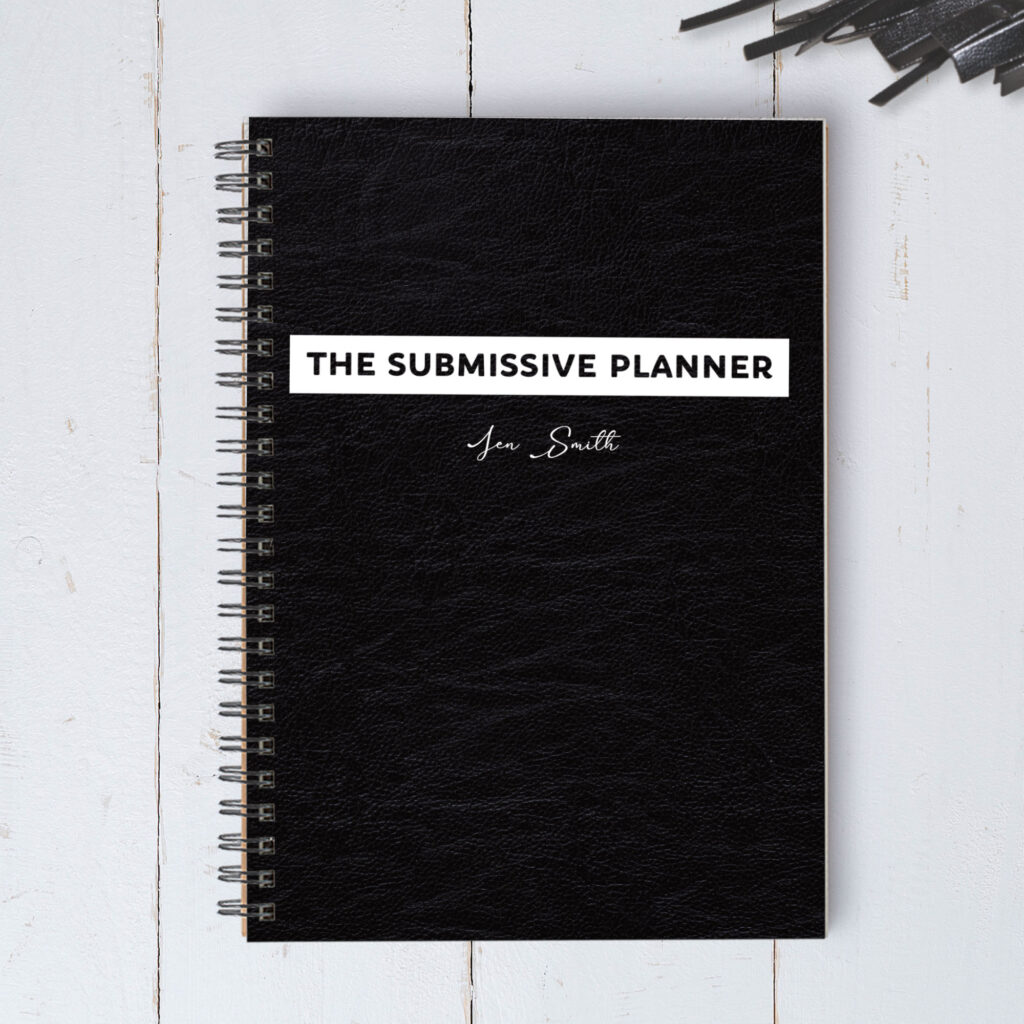 the submissive planner is designed as a way for submissives to get clear about their wants, needs and desires while also establishing a daily and weekly routine that will help them grow deeper in their submission. this is the perfect gift for the submissive in your life or a valuable tool for any submissive to buy for themselves.
hypnosis
i've become totally addicted to erotic hypnosis. it's been an amazing primer for my writing. use with caution and read all disclaimers (on the videos) before watching. here are some of my favs.
mindlessly happy obedience
submission booster
bimbo slut training hypnosis
slave hypnosis training background
good girls obey their lust
obedience mantra
obey loop
if you have some favorites of your own, please leave in the comments below. i'm always looking to expand my knowledge.
domestic discipline
as i continue to explore my submissive side, i'm very intrigued by domestic discipline. here are a few of the favorite sites:
A Domestic Discipline Society – ton of resources here
Domestic Discipline Boot Camp
Domestic Discipline Contract Sample
Another Domestic Discipline Contract
Another Domestic Discipline Contract
Another Domestic Discipline Contract
sex slaves
i'm intrigued by consensual sex slaves.